3/20/2020 - At this time, all public Masses have been suspended through April 6th.  
Social and public gatherings are not to exceed 10 people, so all meetings, programs and events have been cancelled.  This includes use of our gym and ball fields for sports.  This is currently in effect through May 11th.
The Parish Office is open from 7:30am to Noon for business that must be conducted in person.  Staff is checking email and phone messages regularly.  (link to contact information) Please note that the office will NOT be open on the First Sunday of April.
Be sure to scroll down for more information and click on any item for a larger view!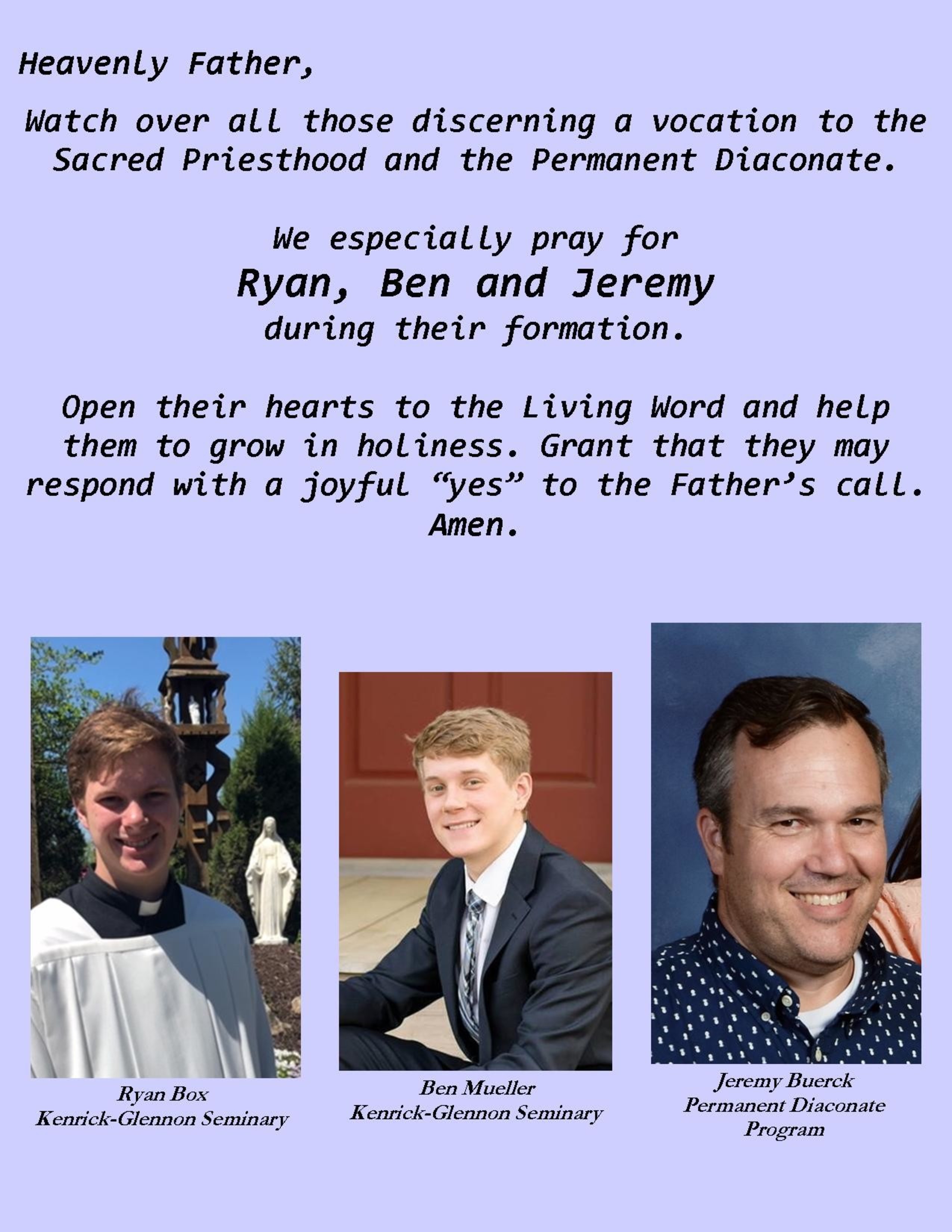 Dinner Auction - Cancelled
As recommended by the CDC, from March 15, 2020, for the next eight weeks, scheduled events and social gatherings with more than 50 people in attendance are prohibited in the county.  In adhering to this recommendation, we have cancelled the Dinner Auction scheduled for March 28th. We really appreciate all who have purchased tickets to the event.  In order to efficiently expedite refunds, please contact Teresa in the parish office at  636-978-1900, ext 224 or tboehmer@st-paulchurch.org.  Since we will not be able to have our fundraiser, we would gratefully accept the purchase price as a donation if you so choose.