Interested in Community Outreach?
Thank you to all who attended the Community Outreach meeting on January 15th.  We had an awesome and enthusiastic turn-out. It was a great beginning to getting an outreach ministry started. 
A second meeting has been scheduled to further the discussion on forming a Society of St. Vincent de Paul Conference here at St. Paul Church.  All who are interested are invited to join the discussion on Wednesday, January 29th at 7pm at Schulte Hall.
Contact Lori Wortmann at the Parish Center at lwortmann@st-paulchurch.org or 636-978-1900, ext 223 if you would like more information.
We are looking forward to the opportunities and blessings that an outreach ministry can bring to our parish community.
Be sure to scroll down for more information and click on any item for a larger view!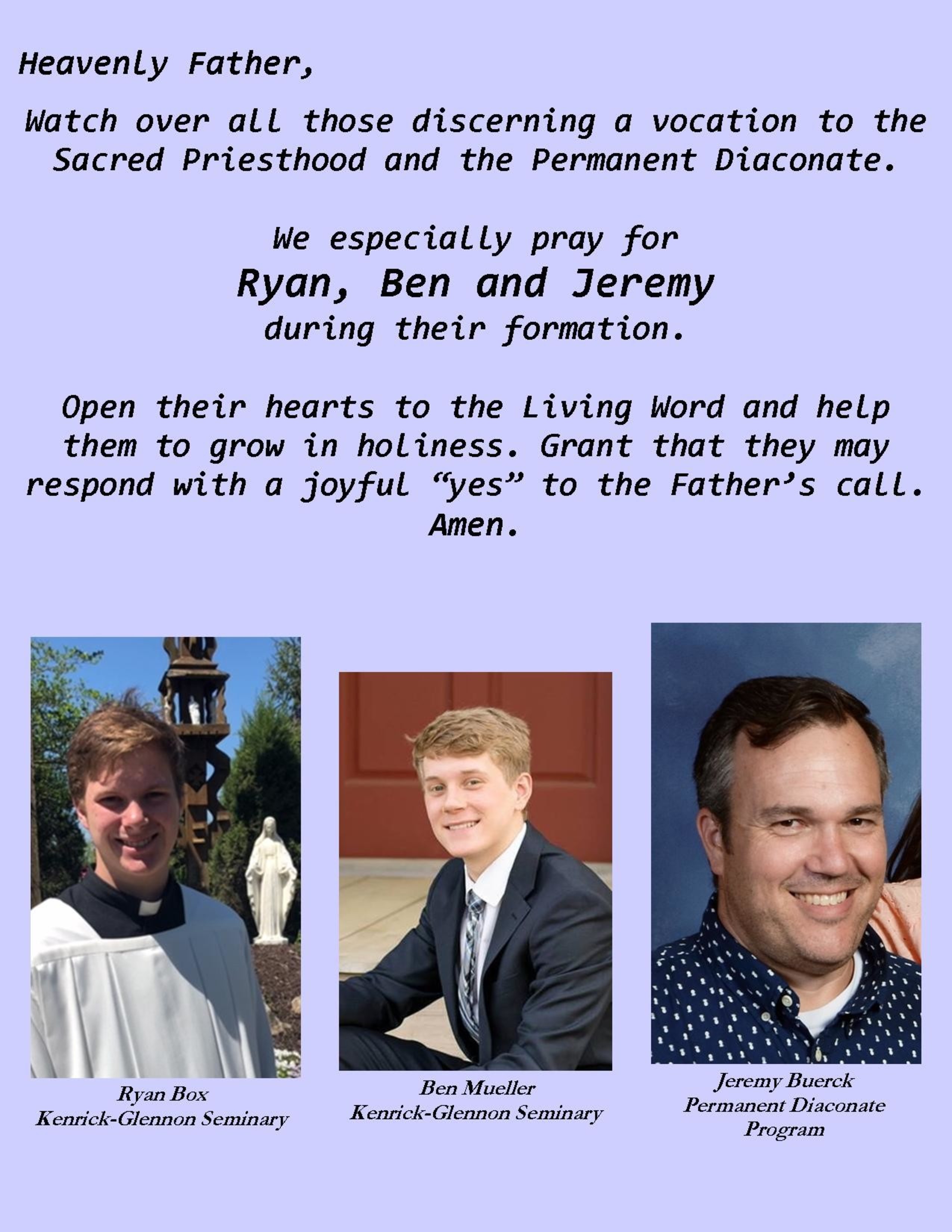 The loss of a loved one can be overwhelming and we have a program to help where you can be together with others who share similar experiences.  On Tuesday, January 28, 2020 we will be starting a new Grief Support program, "Grieving with Great Hope" for five weeks which includes video and discussions.  Meeting time is 6:00 p.m. at the Parish Center.  To register or if you have questions please contact Mary Hargadine at maryahargadine@gmail.com or 314-378-3217.