Upcoming Events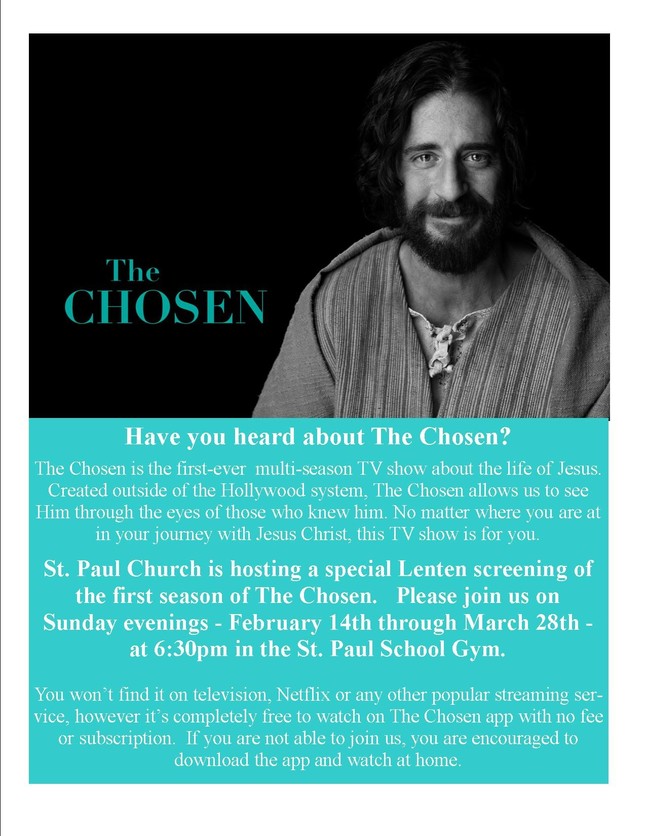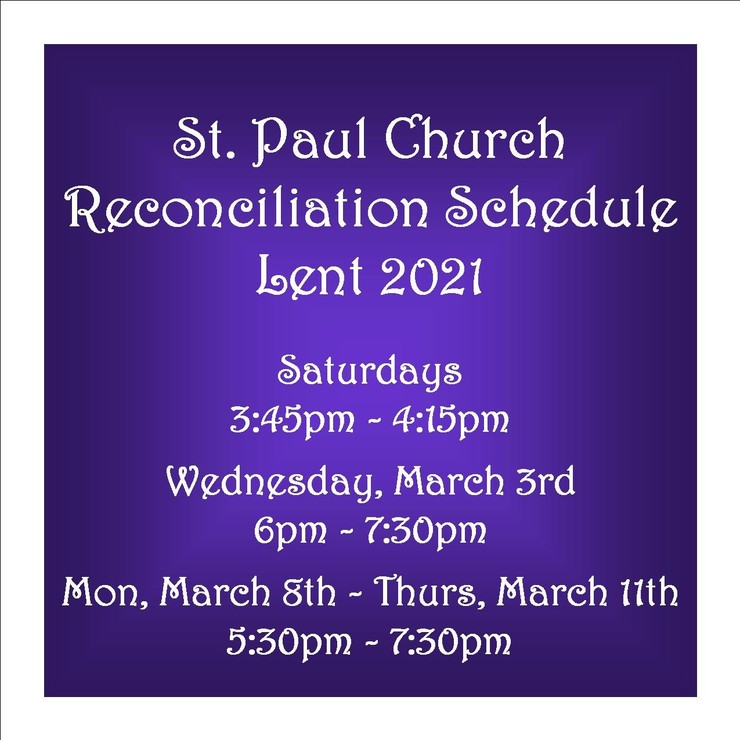 Latest News
A huge "THANK YOU" goes out to Virginia Mueller for serving as the coordinator of our Adoration Chapel for many years!  Her dedication and hard work are greatly appreciated!
Welcome to our new Adoration Chapel Coordinators!  You can reach Geoff and Katie Wester at 636-497-9762 or via email adorationchapel@st-paulchurch.org.  You are also welcome to visit https://adorationpro.org/paulmo to sign up for an hour or request a substitute if needed.
Missalettes available at all weekend Masses
For the Saturday evening Mass, you will find the missalettes in the book holders in the pew.  
On Sunday morning, there are 2 different boxes of books for each of the Masses.  These boxes will be found under the table in the gym lobby.  It will be greatly appreciated if the first person to arrive at Mass could put the boxes for that particular Mass on the table for easy access for all to pick up a book as they enter for Mass.  When Mass is over, please return your book to the box on your way out.  It will be helpful for the last person to leave to please put the boxes back under the table.
Masks required to be worn during all Masses
The Archdiocese is mandating that we update the policy regarding the wearing of masks at Mass.  We have been following the minimum requirements for masks and allowing masks to be removed once the faithful are seated in the pews even though the CDC  advises against congregational singing if masks are removed.  In light of the numerous reports of quarantines in our community and in order to be in line with the CDC guidelines regarding singing at our Masses, masks will be required to be worn at all times when the faithful are gathered for Mass.